Featured Follower Friday – GolfTalk Live updates on Golf for the Entrepreneur

Every Entrepreneur needs to take some time to recharge their batteries so they can be fresh to best serve their customers. Our featured follower today is for those interested in golf, and who is hopefully enjoying the summer prime golf season: GolfTalk Live @TLGolfTalkLive
This week we spotlight a weekly golf radio (and online) show with host Tony Leodora, who brings you the world of golf in an entertaining and informative format. GolfTalk Live covers topics including golf courses, products & equipment, pro tour news and updates, and more.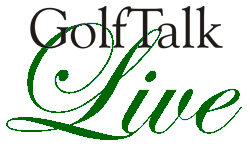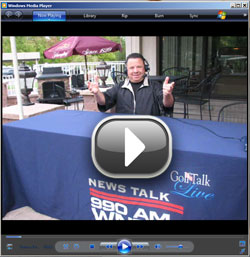 GolfTalk Live is a client and a follower of eRose Web. GolfTalk Live has shown that a dedication to excellence in their craft and adding valuable information can build a strong following. This show has been honored as the No. 1 Golf Radio show in America for several years by the prestigious International Network of Golf!
GolfTalk Live is available online for the current week as well as archived broadcasts, take a listen at: www.golftalklive.net/golfshowonline.html
In addition to the hour long weekend show Tony Leodora shares a quick update mid-week to entertain and keep you updated on the world of Golf, see the latest video at: www.golftalklive.net/golfvideominute.html .
Featured Follower Friday is not an endorsement of any specific follower nor is it a paid advertisement. The goal is to share resources for Entrepreneurs and Small Business owners to benefit from and encourage the greater small business community.
Please share this (simply copy and paste into your social media):
"Featured Follower Friday- Entrepreneurs taking time for Golf updates, recharge to #MakeBusinessBloom…http://bit.ly/followerfri"
Tweet your ideas for resources, articles, tips to: @eRoseWeb
We encourage you to send us information about what resources or advice you may be able to share to help small business owners and fellow Entrepreneurs.
Stop and Smell the Roses…Remember to Enjoy being an Entrepreneur!