Website Wednesday – Ridley Township Public Library Web Resources

While you may not think of it as a business resource your public library is actually a great resource for all aspects of your business!
We are featuring a design eRose Web completed in WordPress for part of the local Delaware County PA Library System, The Ridley Township Public Library (www.ridleylibrary.org), but there are likely very similar options at the library nearest your business.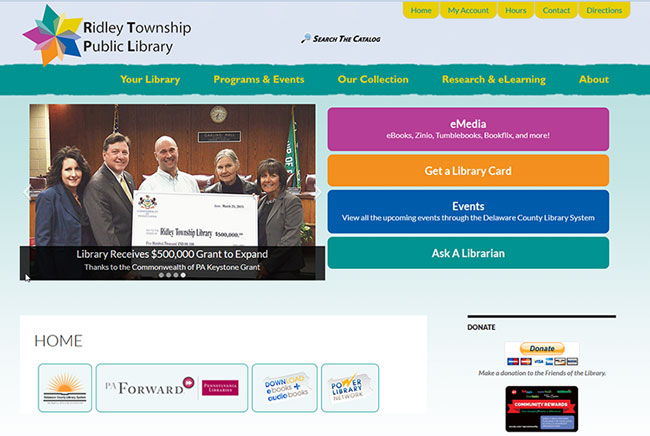 Not only are there books and periodicals to learn about all aspects of business but at least on our clients website, www.ridleylibrary.org, they provide access to a leads database (with limited daily downloads of residential or business directory listings), online language learning, audio books
Take the time to visit your local library and speak with someone about what resources they might provide to local business owners and Entrepreneurs, you might be surprised.
Please share this (simply copy and paste into your social media):
"Entrepreneurs, your local library has more resources than you might think to help #MakeBusinessBloom…http://bit.ly/bizwebwed"
Tweet your thoughts and additional topics to: @eRoseWeb
Stop and Smell the Roses…Remember to Enjoy being an Entrepreneur!