Featured Follower Friday – Mahogany Dream, Scripts for Life Vol.1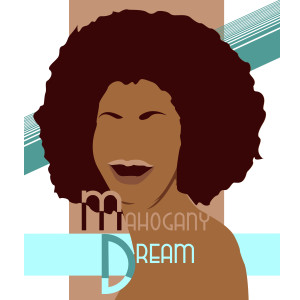 This Featured Follower Friday we are putting the spotlight on Inspirational Author Mahogany Dream @mahogany623
She is a great example of how hard work, dedication and the eagerness to learn and adapt goes a long way to being successful. Whether it's writing your first book, starting your own business, or expanding your existing business, give yourself all the tools you need to Make Your Business Bloom.
Scripts for Life Vol.1 is a book from first-time author Mahogany Dream and it is an inspirational guide for all avenues of life. It's not a book of bible verses, but a book that shows the reader that there are multiple ways to view the same scenario. We recommend this book not only to promote new business owners and entrepreneurs but it is very inspirational and can be used for new, and existing business owners as a tool or guide to keep you on the right state of mind for success.
For someone who is in the beginning stages of creating a business, changing careers, starting or revisiting the idea of furthering their education or even moving forward into a relationship – this book allows the reader to take a step back and approach their current situation with fresh eyes.
With titles such as "Tested" & "Keep Going", the author explains that when starting something new, you must take baby steps.  Even in taking baby steps sometimes we stumble, we may hesitate in moving forward because the stumble made us nervous.  However – you should not go back … you must KEEP GOING!!!
For anyone starting a new business venture it is important to have a plan.  It is important to understand that it may not be easy, but in the long run it will be worth it. Scripts for Life Vol. 1 encourages the reader to view things from every angle; understand that there will be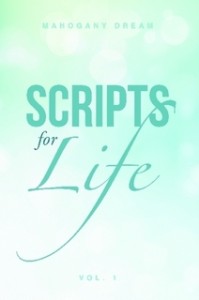 some test and inspires the reader to keep pressing forward.
This book can be used as a great tool for daily motivation to move forward and also an uplifting read when you need to remind yourself why you began pursuing your dreams!
Featured Follower Friday is not an endorsement of any specific follower nor is it a paid advertisement. The goal is to share resources for Entrepreneurs and Small Business owners to benefit from and to encourage a greater small business community in our circle of business owners.
Please share this (simply copy and paste into your social media):
"Featured Follower Friday- Mahogany Dream, Inspirational Author to help Entrepreneurs #MakeBusinessBloom…http://bit.ly/followerfri"
Tweet your ideas for resources, articles, tips to: @eRoseWeb
We encourage you to send us information about what resources or advice you may be able to share to help small business owners and fellow Entrepreneurs.
Stop and Smell the Roses…Remember to Enjoy being an Entrepreneur!