Featured Follower Friday – David Beruh, Santander Bank

In business we all need the team of financial experts in our corner from accountants to bankers and venture capital providers. Today we focus on a follower who has been active in our local community and is one of the few bankers I have personally worked with who I have actually seen provide and facilitate referrals with local small business, even when may not directly benefit him.
David Beruh of Santander Bank serves primarily in the areas of West Chester and Media PA for business banking in areas like Equipment Financing, loans and lines of credit, merchant services, as well as other business and personal banking needs. I have networked with David for many years at Delaware County Chamber events and he is always professional and looking to help strengthen the overall community of small business.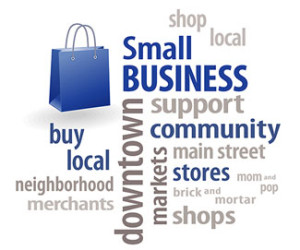 He has arranged his own meetup / networking leads groups to help make a difference in our local community. We should all take a lesson from David and make sure we give first…think about how to help other people get what they want and know that over time serving them well will also serve you well.
I recently spoke at his Meetup group of Small Business Entrepreneurs and was impressed by the variety of small business represented, as well as the quality of questions they had on the Social Media Marketing overview I was presenting.
To learn more about David Beruh's group visit: www.meetup.com/chester-county-entrepreneurs
He is active on LinkedIn and has a recent article that should be helpful to many businesses at:
What I Learned at Productivity Boot camp
Featured Follower Friday is not an endorsement of any specific follower nor is it a paid advertisement. The goal is to share resources for Entrepreneurs and Small Business owners to benefit from and to encourage a greater small business community in our circle of business owners.
Please share this (simply copy and paste into your social media):
"Featured Follower David Beruh, inspiring entrepreneurs to build and strengthen local community to #MakeBusinessBloom …http://bit.ly/followerfri"
Tweet your ideas for resources, articles, tips to: @eRoseWeb
We encourage you to send us information about what resources or advice you may be able to share to help small business owners and fellow Entrepreneurs.
Stop and Smell the Roses…Remember to Enjoy being an Entrepreneur!