Website Wednesday – ABI Woodworking Custom Signs for Small Business

Website Wednesday today features the website ABI Woodworking, who among other things offers custom signs for small business. These are not your run of the mill signs, they are decorative 3D relief signs carved in wood. Great for literally 'hanging your shingle' as they used to say, meaning to open your office, in case you have never heard that phrase.
ABI Woodworking has been a long time client of eRose Web and Business Services, we created a Custom eCommerce Website integrating PayPal shopping cart buttons and a keyword rich domain (DecorativeWoodCarvings.com) and SEO content development to assist them in selling online.
eRose Web included some unique design features such as fixed side navigation and large image magnifiers to help better display the excellent quality of their products with some larger photos than would normally fit within the page. We also assisted them in setting up email marketing templates for their monthly newsletter and promotions along with integrating a sign-up button. eRose Web provides ongoing monthly updates to add new products and add new promotions regularly.
How ABI Woodworking, can help Make Your Business Bloom!

ABI Woodworking provides decorative 3D relief wood carvings. ABI Woodworking made signs for eRose Web & Business Services and we get a lot of compliments on them. They offer other options as well from standard office decor any of the following:
Custom Signs: for your business with your logo for a retail location, your headquarters, to display your company logo, beautifully carved in wood.
Customer Appreciation Gifts: Give a unique gift to set you apart!
ABI Woodworking can create clocks with your logo that you can give to customers, vendors, add to your showroom or whatever ideas you have to keep you in front of potential repeat customers.
Nameplates: Create unique custom nameplates for your business or as gifts for your best customers
The options are only limited by your imagination. Just supply ABI Woodworking with images, artwork and your ideas and they will work with you to create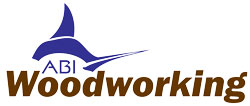 a piece just for you.
Visit ABI Woodworking at: www.DecorativeWoodCarvings.com
Please share this (simply copy and paste into your social media):
"Entrepreneurs, create the right impression with custom signs and gifts to help #MakeBusinessBloom…https://bit.ly/bizwebwed"
Tweet your thoughts and additional topics to: @eRoseWeb
Stop and Smell the Roses…Remember to Enjoy being an Entrepreneur!