Website Wednesday – GYBO.com – Google Resource to 'Get Your Business Online'

This Website Wednesday we want to feature an important website for Entrepreneurs to find out how (or if) they are listed on the Google search engine.
Google offers a website that can help you check to make sure that your business is listed on Google for your local area. With Google driving the large majority of search traffic it is critical that you make sure that you are listed, and listed correctly. Google has made it easy for the small business owner to find their own listing by simply visiting GYBO.com and typing in your business name…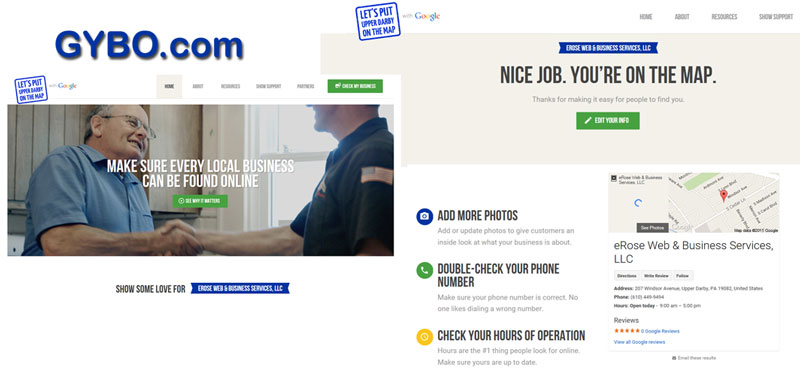 Make sure at minimum your business is on Google and that you have claimed your listing. Once that is accomplished add as much relevant info to your Google profile as you can. The more complete and up-to-date your Google profile the better chance you have of your business coming up higher in Google Places and search results.
Please share this (simply copy and paste into your social media):
"Entrepreneur Resource to check business website listing with Google Places to help #MakeBusinessBloom…http://bit.ly/bizwebwed"
Tweet your thoughts and additional topics to: @eRoseWeb
Stop and Smell the Roses…Remember to Enjoy being an Entrepreneur!